Eylül 3, 2021
Bavi And Pavi–Chapter2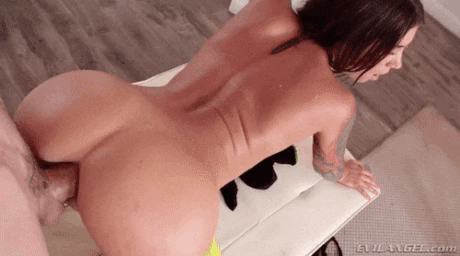 Bavi And Pavi–Chapter2
deleted
deleted
deleted
deleted It was almost three years since Sudha's gang bang. Her brother Siva after two successive promotions is now a regional manager of the bank. All thanks to Sudha for sacrificing her body to the executive members. Tomorrow is her marriage and Siva have invited a whole lot of people for his sister's wedding. There was an evening party at his house.
Sudha was going to get married to Dileep, a relation from Mr.Gupta's family. Mr.Gupta and his son-in-law Maanav made all the arrangements for the marriage. Dileep who was working abroad was living with Gupta's family at his home.
An added pussy to fuck daily was the only thing Gupta and Manav thought about this marriage. Sudha too knew this and was OK. It was only after a couple of years, Sudha told her brother Siva about the sacrifice she had made for him. This made their relationship even deeper.
Everyone was in a celebratory mood. Sudha being the bride was wearing a Kancheepuram silk saree with ornaments, smiling and receiving the guests. Sruthi too was in the traditional silk saree, her hair was now longer. She did not cut her hair for these three years. It almost reached below her butt now. Thick long straight black hair. She was now more beautiful than Sudha.
Manav, Siva's the son-in-law of his company's GM stayed back until late night, there was booze party and all were fully drunk, even Siva. Manav asked Siva if he could fuck his sister one last time. Even fully drunk Siva told them that it would not be possible as it is her marriage tomorrow and he doesn't want the bride's pussy to be torn apart again the night before marriage.
"Who asked for Sudha" "let her rest for the night, and enjoy tomorrow"
"We are talking about Sruthi," Manav told Siva. "Sir, she is just a c***d," Siva told him.
"A c***d?? "Oh, Siva don't you say that" "How old is she?? Asked Manav.
"She will be 19 next month," Siva told him.
"Sweet 19, and you are not sharing her with us !!" "Call her up here" Manav ordered Siva. After much talks, Siva agreed to call Sruthi.
"Sruthi… Sruthi dear comes here" Siva shouted at the highest voice. The booze party was on the open terrace. All the guests have now left except them.
Sruthi came up in no time. She was in her room trying on a small blouse of her little cousin which barely covered her upper body. She could see the bottom of her breasts and the red lehenga exposed her sweet little navel. She just took a netted shawl to cover her skin before going out to her brother. Sruthi never thought there would be anyone other than Siva. Her cheeks became red when she saw more eyes on her almost naked body.
Manav moved aside and called Sruthi to his side, holding her by her hips feeling the curves of her body, he offered her a glass of beer. Sruthi looked at Siva, who nodded in approval. She took the glass and sipped the chilled drink couple of times. She could feel the sparkling bitter taste going down her mouth. She smiled meekly and sat on a chair nearby.
"Well done my lady," Manav told her caressing her head. "Your brother here was telling us that you were still a small c***d" "look Siva, how can you call such a perfect woman, a c***d??
Sruthi was feeling dizzy, she knew it was the drink. This could only be her second or third time drinking beer. Sitting beside Manav, she was leaning her head on his shoulders.
'Let us see how grown up you are' Manav told and he helped her from the chair. Sruthi's eyes were half closed. He asked her to raise her arms up, which she did. As her arms went up, more of her sweet breasts were exposed. Her long hair was now tied in a bun and she turned around for everyone to enjoy her body. "Baby, please remove your blouse, let us see what you are hiding" to everyone's delight it was Siva talking. He was so drunk, his head was swaying sideways. Sruthi turned, facing away from her brother and his friends and removed her blouse. Putting the shawl over her head covering both breasts, she turned around again.
There was still smile on her face. It looked as if she too was enjoying stripping herself in front of her brother and his friends. Her breasts were not very big but of perfect size and didn't sag even a little. The areola was darker brown with even darker perky nipples. She stood there and adjusted her shawl to the sides exposing her breasts to the hungry eyes in front of her.
Sruthi was now standing there like a showpiece, due to the beer or not, there was no shyness in her. Manav went near her walking around, stopped behind removing the shawl from her head and let it fall into her arms. He unhooked her lehenga too from behind, which fell on the floor, Sruthi was startled this time and swiftly bent down to pick up her dress from the floor exposing her pussy cheeks to Manav standing behind her. He groped her pussy, feeling the warmth, moisture and her thick pubic hair. Unlike her sister, Sruthi loves her private parts unshaved.
Browse indiansexstories dot net for more arousing stories.
Siva was watching everything, enjoying the virgin body of his little sister. His penis was rock hard watching Manav play with Sruthi's body. She had picked up her dress from the floor and just covered her pussy with it. Manav had already removed his shirt and was busy unzipping his jeans. Sruthi came forward and knelt in front of her brother, without telling anything she slowly unzipped Siva's trousers and pulled it down leaving him only in his tight boxers.
His penis was so hard that it formed a tent on his underwear, Sruthi playfully ran her hand over the thin cloth covering her brother's penis. She found slimy goo on the underwear where the tip of his penis was, after running her finger over it in circles she kissed there nicely, tasting it. Meanwhile, Siva had already removed his shirt and Manav was enjoying the show by the siblings, stroking his long hard penis slowly. Sruthi went further and put her hand inside Siva's underwear and pulled out his 7" long thick dick.
Siva was enjoying and was now caressing his little sister's hair while she was busy with his penis. 'MMMM' she kissed on the Sivas penis, tasting his pre-cum, sucking the tip hard and gave a whisk with her tongue the whole length of Siva's penis making him leak more precum. Manav, standing behind her, took her long hair bun in his hands, stooped down to smell her hair deeply.
He always loved long hair girls and likes to play with it. Manav pulled out the stick holding her bun, opening it. He took her thick long hair and ran his palm the whole length enjoying the texture and volume of her beautiful long hair. Sruthi's hair was so silky and smooth, it was like a silken veil on her body, Manav took his penis and rubbed the tip on her smooth silky hair, smearing his precum on her beautiful tresses.
Sruthi had now started blowing her brother's dick gracefully. Satisfied playing with her long hair, Manav pulled her head on her long hair, taking Siva's penis out from her mouth. He turned her head towards him and guided his rock hard penis in her mouth.
Manav pushed himself so hard into the mouth catching her by the hair, he chokes her. Catching for breath she pulled out the penis and started sucking it again, this time holding Manav's penis with her hands. Siva checked out his little sister's breasts, caressing her dark perky nipples, firm round bottom. Siva put one of his fingers inside her cute little ass hole feeling the warmth inside her.
"I want you to be my first" Sruthi told holding Siva's hard penis in her hands and stood up. Now Sruthi was standing between Siva and Manav, She came closer, put her arms around Siva and kissed her brother on the lips, while Manav too hugged her from back, burying his penis in between her butt. Manav was kissing her neck while the siblings were busy in a lip lock.
Siva lifted her with his arms and laid her on the small table there, exposing her virgin pussy. His dick was rock hard and was ready to take his little sister's virginity. The table was small that Sruthi's head was hanging down on the other side. Her long silky hair touched the floor. Manav pushed his dick inside Sruthi's mouth fucking her orally. Siva was getting ready to deflower his angel.
Siva flexed her legs and pinned it to both sides near her breasts opening her vagina fully. It was so beautiful down there, everything about Sruthi was so perfect. He wanted to eat her pussy, it was so tempting, so fresh, so pure. Siva bent down and kissed on the labia, sending shocks through Sudha's body, she shuddered. He started eating her pussy, Siva sucked nicely on her soft labia one after another, pulling it with his lips, kissing them again.
At the same time, he inserted one of his finger inside her tight pussy, trying to make it wide for him. Siva slowly made her pussy open wider with his fingers. He took some warm oil from the lamp kept there and smeared over his thick long penis, lubricating it nicely. He knew otherwise it would tear her cute little virgin pussy.the Holding his long hard penis, Siva started rubbing it over her pussy, trying to find the glory hole with its tip.
He tried to insert the tip of his penis inside her, Sudha was still too small for his giant penis and wriggled in pain moaning loud when her brother tried to enter her more. Siva didn't stop, he pushed himself further inside his little sister, taking it out and pushing inside again. Siva knew that she would bleed when her hymen is torn, so he took a towel and kept it under her butt and continued fucking Sudha slowly.
He was now almost halfway inside her fucking her slowly, increasing the speed with each stroke. He went deeper and deeper until he tore her hymen. Sudha cried loud, pulling out Manav's penis from her mouth. Manav caught her by her hair and inserted it again inside her mouth. Siva too didn't stop he increased his speed and power. He was fucking Sudha with all his might, deeper and deeper, he could feel his penis reaching deep inside her touching the inner walls of her uterus.
There was no stopping him now, he wanted to cum in his little sister's virgin pussy, Siva too was moaning loudly, he was nearing his orgasm, so was Sudha. The pain had subsided and she was enjoying herself getting fucked hard by her brother. Manav too was about to cum, Sudha was blowing him beautifully. Siva was ready to cum and was fucking his sister with all his might. "Sudhaaaa" he cried out loud, he was shaking vigorously due to the heavy orgasms.
After resting on Sudha's body for few seconds, he pulled out his semi erect dick out. Siva enjoyed watching his thick white semen flowing out of her vagina as soon as he took his penis out. Sudha used her two fingers to take the cum flowing out of her pussy and tasted it. Satisfied with the taste, she continued blowing Manav.
He too was about to cum, Manav pulled out from her mouth, made her kneel in front of him, stroking his penis hard, deposited a huge load on top of her head, on her lovely black thick hair. He took his dick and shoved it in Sudha's mouth, making her drink his last spurt of cum. Sudha happily cleaned his dick with her mouth, while Manav used his hands to rub his semen all over her hair.
Three of them were completely naked, sitting on the floor, Sudha checked her brother's limp dick. Pulling back his foreskin, she noticed the blood stains on the penis. Siva kissed her forehead.
The next day, after the marriage, before leaving, Manav offered Sudha a job as his personal assistant. Sudha looked at his brother standing near.